About Us
Dr. Nicole L. Porter
Dr. Porter was born in the small western Kansas town of Quinter, where her parents farmed and raised Registered Hereford cattle. Her family relocated to a farm near Concordia, Kansas in 1988, where they continued to raise Hereford cattle.  Besides cattle, her family's farm also had horses, dogs, cats, various poultry, and pigs. Dr. Porter graduated from Concordia High School in 1997. She received her Bachelor of Veterinary Science in Agriculture from Kansas State University in 2001, and her Doctor of Veterinary Medicine in 2003. After graduation, she and her husband Bryce moved to the Waterville, KS area, where she worked at a mixed animal practice for 15 years. In 2018, Dr. Porter decided to open Blue River Veterinary Clinic, P.A., a small animal exclusive clinic in Waterville. She is excited to continue to serve clients and their pets in Marshall County and surrounding areas. Dr. Porter is especially interested in surgery and preventative medicine. Dr. Porter and Bryce have two daughters, and love being involved in their various 4-H, school, and sport activities. The Porter Family have 3 dogs, 4 cats, 2 horses and a varying number of show calves. Dr. Porter is an active member of the Waterville United Methodist Church. In her spare time, she is the director of the WUMC Bell Choir, a Sunday School teacher, and one of the community leaders of their local 4-H club Wide Awake. She looks forward to taking care of pets in the years to come.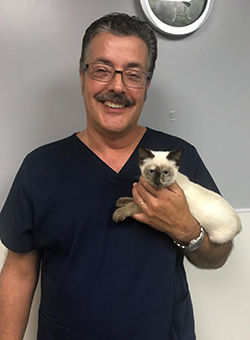 Richard Nye
Rick was born and raised in Richfield Township, Ohio. He graduated from Evergreen High School. Rick and his wife Cindy have been married almost 18 years. Between them, they have two children: Zachary Nye, an attorney in Houston, Texas and Tracy Westphal, an EMT in Toledo, Ohio.
Rick and Cindy have lived in Kansas almost 11 years. For the first 6 years, they ran cafes in Washington, Kansas and then in Waterville. For the past four years, Rick has worked part-time at an area vet clinic. Rick has always loved animals and has a chocolate lab, Katie Lucille, and two cats, Vito and Petra.
Rick also Pastors at the Church of God of Prophecy in Haddam, Kansas.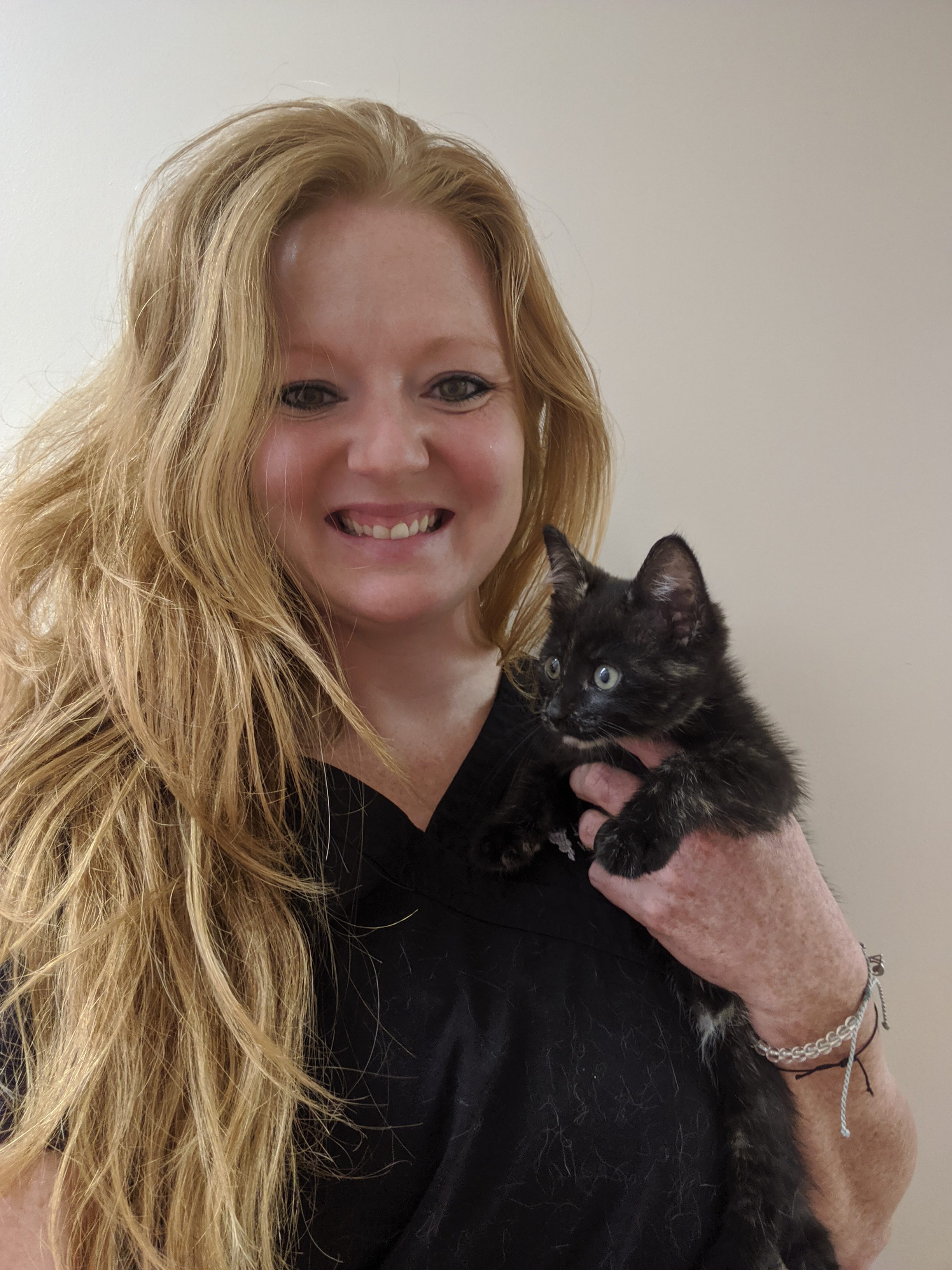 Brittani Russell
Brittani was born and raised in Waterville, Kansas. She went to Valley Heights High School and then on to Kansas State University. She has her Bachelors degree in Animal Science and planning to get her Associates in Veterinary Technician. She worked previously at mixed animal veterinary clinic and then on to work with baby pigs for J-Six Enterprises.
She has always had a passion for animals and currently owns 4 dogs, 1 house cat, several farm cats, and 3 horses. She is got married in June 2019 and currently lives in the area. She also had future plans to open a horse riding lesson and therapeutic riding facility. In her spare time she enjoys riding/training her horses and lifting weights. " Love the life you live, Live the life you love."